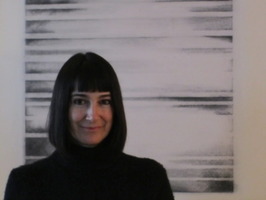 In lieu of an offer to pursue an MFA at the Rhode Island School of Art and Design, April Tracey opened an art gallery, private art school and an art and graphic supply store. Within 5 years, an artist acrylic paint manufacturing company was developed and a life of manufacturing, wholesale, retail, import and export businesses in the arts ensued.
By the spring of 2012, with a longing to experience "more" and a passion to focus on art making, April decided to make a giant leap taking her from a full life in Canada to the Greater New York City region.
Surrounded by the positive energy of creatives, a themed body of work unfolds each year. At the heart of each theme, April explores her never ending desire to understand the nature of consciousness.